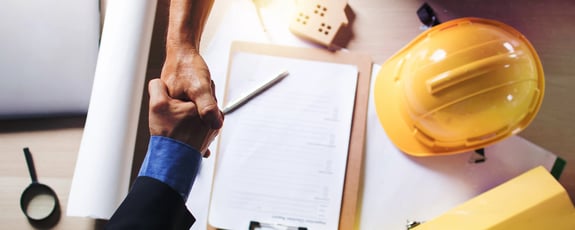 Major Renovation
Major Renovation
Your space needs a makeover. You want to modernize your interior, adapt it to your needs. With our help, you'll have a brand new home.
New kitchen
New bathroom
New and optimized living space
Opening up of the spaces
Large windows
Your needs have changed, it's time to adapt your living space to your new reality.
The Proven Échelle Humaine Method
The success of your renovation project depends on a talented team and effective project management. We manage all aspects of your renovation project from planning to completion, working with experienced professionals to make sure your project is delivered on time with the highest quality standards.
1
Analysis of your needs and plans analysis
Our priority is to understanding exactly what your project will be and what you expect from us. It all starts with an initial briefing, which includes multiple questions. This step is crucial because it allows us to adapt our services according to your expectations. We'll also carefully examine the available plans and suggested solutions. This helps us avoid common misjudgments and mistakes that can lead to delays or extra costs. We can step in at any moment in the process to help you achieve your vision. Let's not forget a fundamental element here; the more information we have in our hands, the better service we can provide.

Teamwork has just begun, and this cooperation will be essential throughout the project.
2
Validation of the feasibility of the project
The same question comes up all the time: is my dream possible ? To answer this question, we'll now analyze the technical elements of your project (relevance and optimization) as well as your budget. The first budget evaluation allows us to suggest practical solutions adapted to your expectations. Whether you need to reconfigure the space, expand it or give it a unique architectural touch, we'll help you find the best solution. With our tailored support, you can give your interior a makeover and realize your dream with confidence, knowing that we're here to help and guide you every step of the way. Now that we know the project is achievable, it's time to make the final plans and conduct a more in-depth analysis.
3
Complete and detailed
estimate
To successfully complete a renovation project and maximize your investment, it is crucial to plan your budget with care.

With this in mind, we offer a complete estimate in order to develop an effective game plan. Our detailed approach allows you to make informed decisions with peace of mind. This level of detail lets you adjust the extent of the work according to your budget.

Now that we have all the project parameters in hand, it's time to move on to the next step.
4
Project planning

The success of a project depends mainly on good planning.

This is why, very quickly after the project confirmation, a unique project manager will be assigned. He or she will meet with you to go over every detail and element of your project to ensure that everything is under control and that every angle is covered. A major project like the ones we work on has a million little details. You have to think of everything, and above all, not forget anything. For example: ordering long lead items, booking subcontractors, validating finishing elements, etc.

For planning and project management, we use a gantt chart, as well as several IT tools to manage information and plans. We leave no room for improv.

Everything is planned, the work can now begin.
5
The construction site and the daily project management
At Échelle Humaine, we understand that delays, uncertainty and unexpected costs can make renovations difficult and stressful.

Our project management service allows you to relax because each project is under the control of a team 100% dedicated to ensuring the highest quality renovation.

We have a team of people at your disposal to make sure your project is completed in the best possible way. Échelle Humaine's carpenters are supervised by a site superintendent dedicated to the project. His/her role is to monitor the execution of the work on site on a daily basis and to manage the various teams of subcontractors.

He/She is supported in his/her task by the project manager, whose mission is to plan and organize all aspects of the site. The technical director's mission is to constantly monitor the site to ensure the quality of the work.

All of these people work under the supervision of the operations manager who provides additional support.

The project manager is assigned to your project. He/she will support you throughout the project. All communications go through him/her, he/she is the team leader. You will be in constant contact with him/her and will meet with him/her at least once a week to update on the timelines and budgets. After this meeting, you'll be in full control of your project because you'll know every detail.

With our multi-stakeholder management approach, you can focus on what's most important to you, while we handle the rest.
6
Project delivery

The delivery of the project is coming. The technical elements are checked and validated.

We still have to draw up a precise list of every detail that needs final attention. We go around the building site with you, so that nothing is forgotten and that the result is flawless.

We will continue to work until the project is perfectly adapted to your expectations and meets all your requirements.

An additional follow-up will be done a few weeks after you move in.
Projects carried out by Échelle Humaine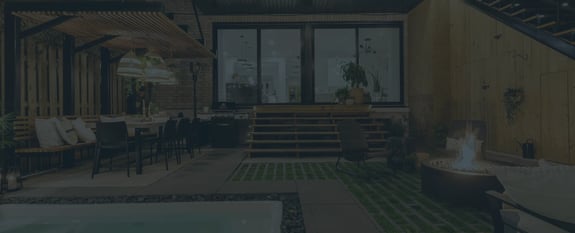 We're here to help you bring your project to life
Contact us today to schedule a free consultation and see how we can help you with your renovation project.