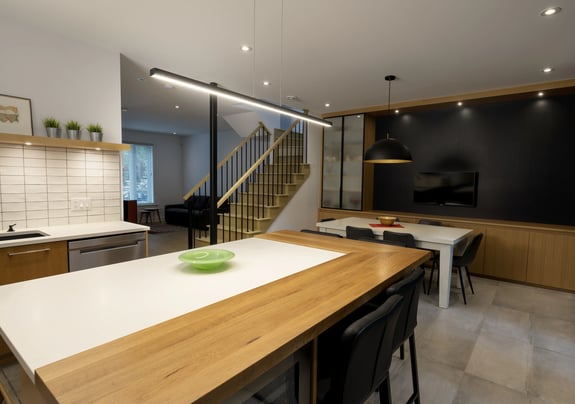 Chabot Project
Renovation of a century-old duplex into a single-family home
Optimization of the space and increased luminosity
We removed load-bearing walls and increased the rear window area on both levels.

We upgraded the floors, ceilings and walls.

New kitchen and new staircase.

We redid all the electricity and plumbing.

Full renovation of two levels.
| | |
| --- | --- |
| Project | Renovation of a duplex |
| Year | 2019 |
| Site | Plateau Mont-Royal, Montreal |
| Surface area | 1800 sq. ft |
| Distinction | APCHQ Domus Award Finalist |

Energetic and
eco-sustainable work

Increase in brightness

Structural work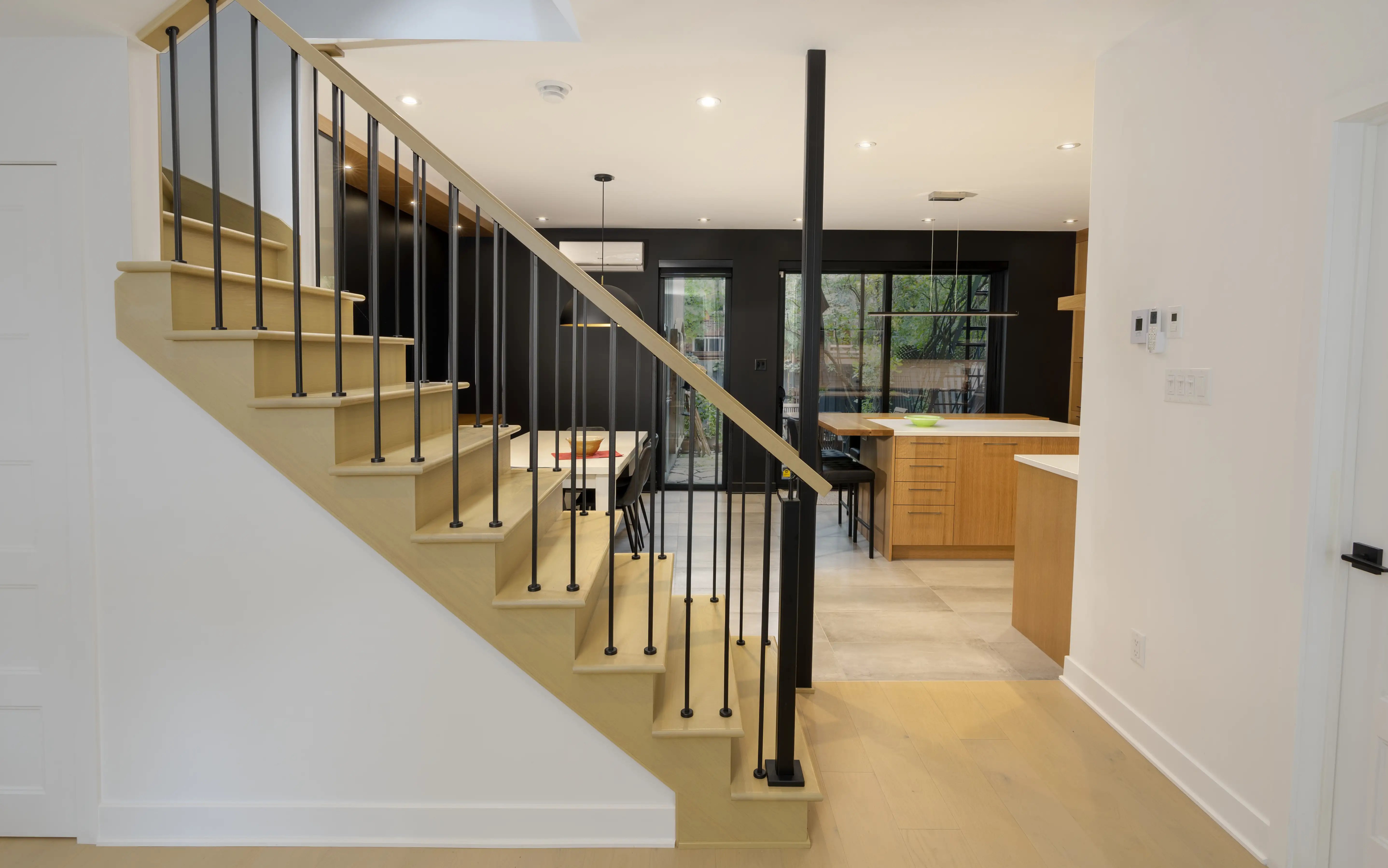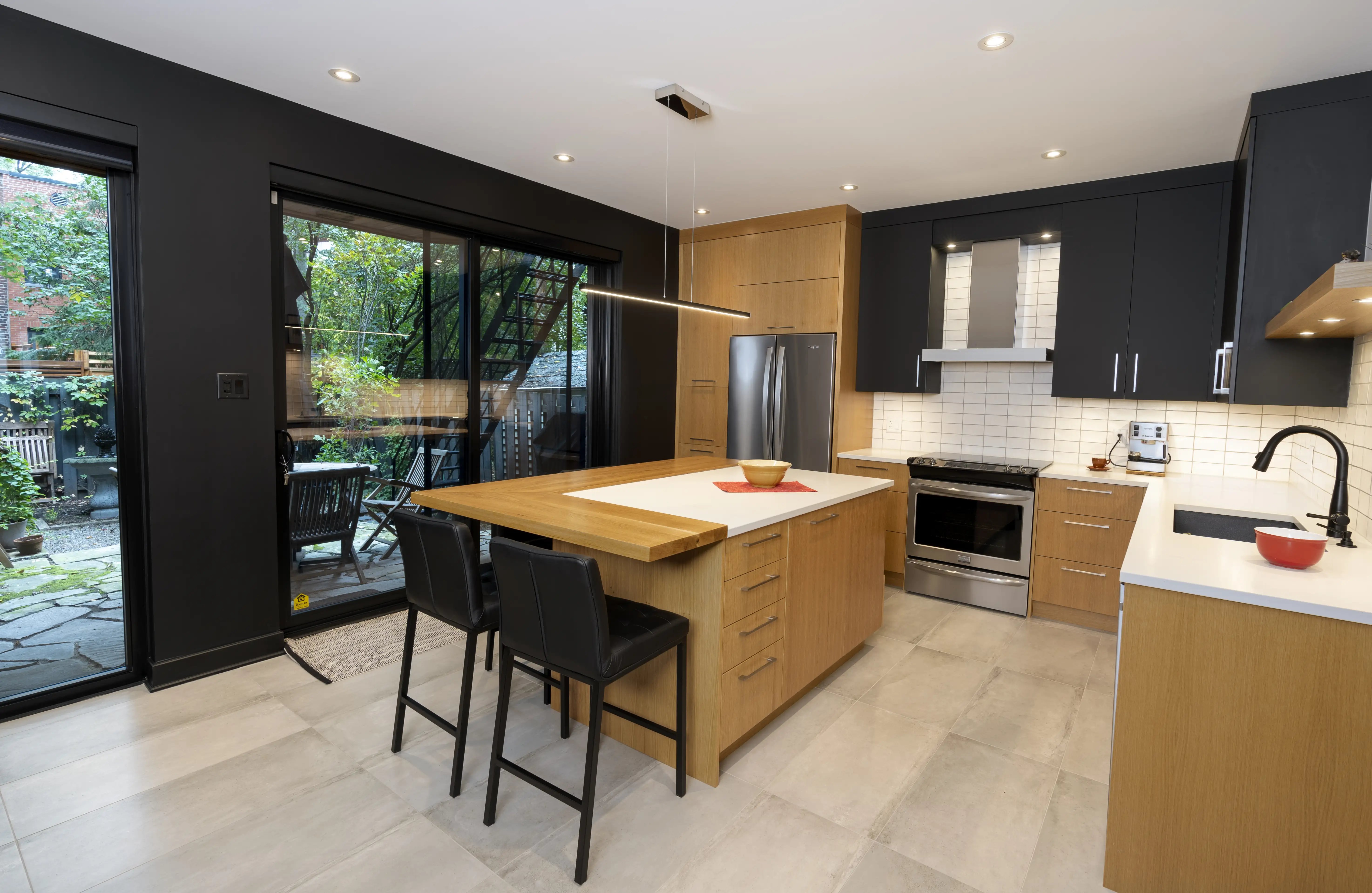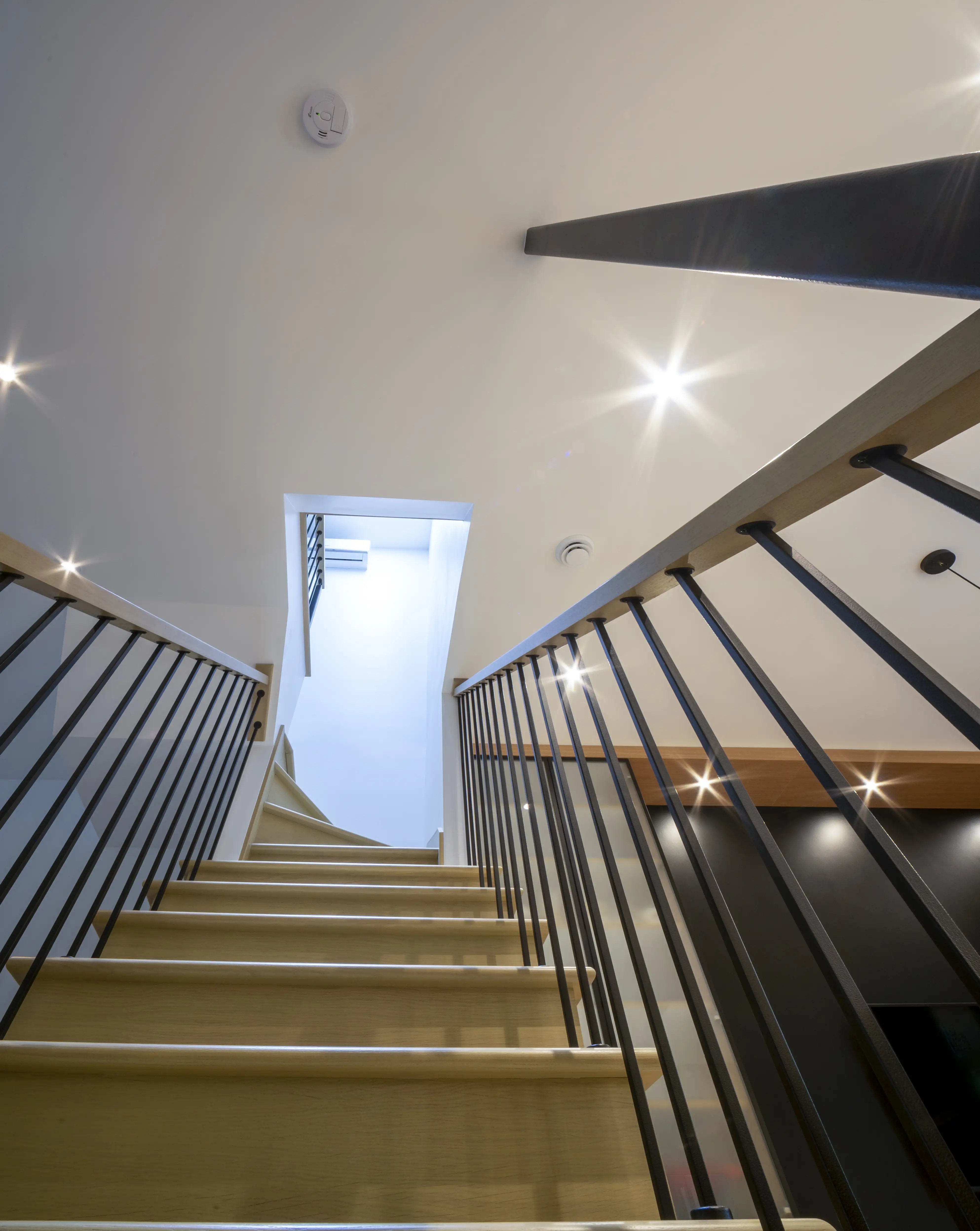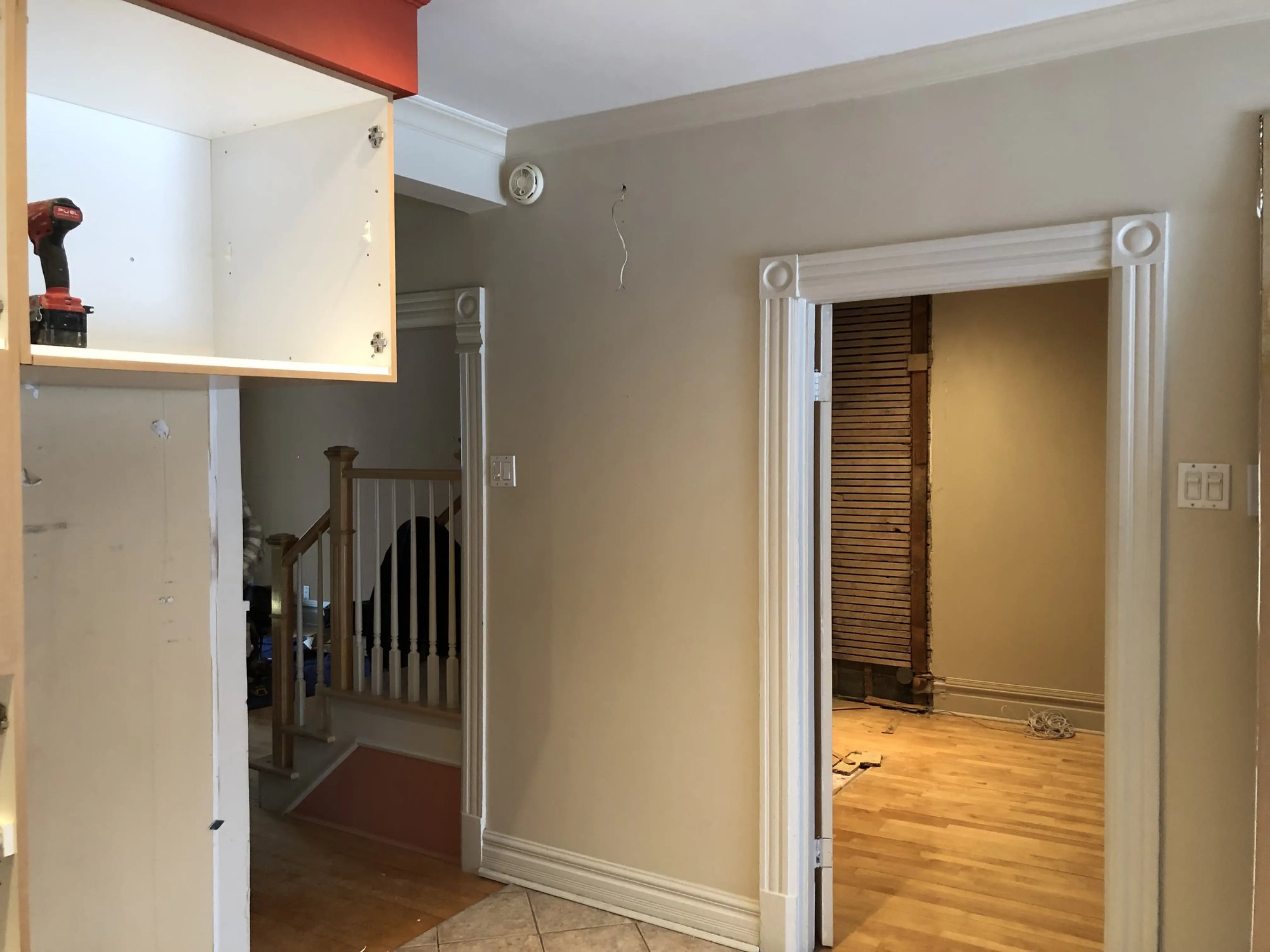 AVANT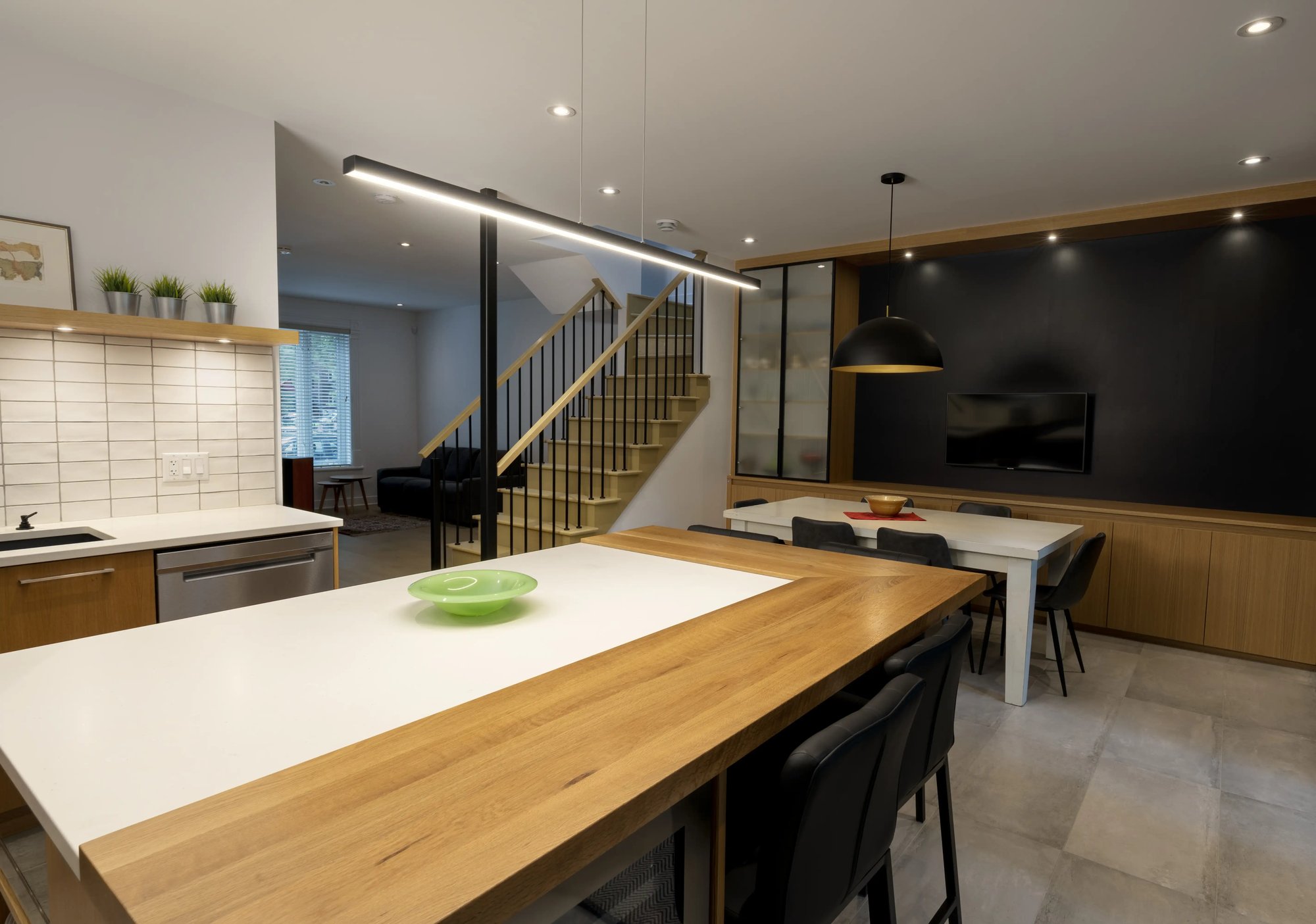 APRÈS
We chose Échelle Humaine to convert a century-old duplex into a single-family home. Lionel and his team are great and really listened to our needs. The work, which was major, went off without a hitch and on schedule. There were some extras, but each time they were improvements to the initial project and we were given the right time, we had the choice. The result is that we do not regret any of the choices we made, the result is superior in many ways to the original plan. If I had been a building contractor, I would have liked to be like Lionel...
Home conversions and other related renovation projects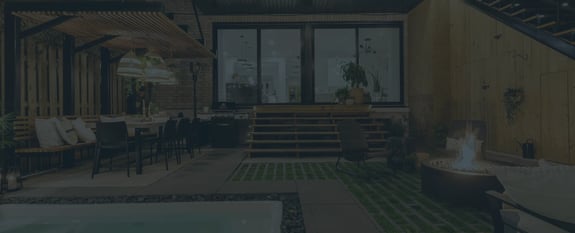 We're here to help you bring your project to life
Contact us today to schedule a free consultation and see how we can help you with your renovation project.