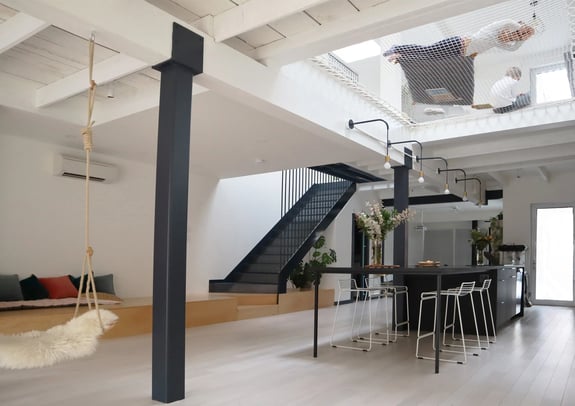 GENERAL RENOVATION
Renovate your space with peace of mind, knowing that your requirements, budget and deadlines will be met.
Dear homeowners
We understand your needs and those of your family
Your home is much more than just a building. It's a place where you can express your personality and create lasting memories with your loved ones.

At Échelle Humaine, we're passionate about renovating spaces that inspire life, and we'll treat every project as the project of a lifetime.

Throughout the renovation process, we'll ensure that all your needs are met to deliver the high-end renovation you've been waiting for.
Building a solid foundation
Growing with the family
Whether you're looking to expand your kitchen, create a comfortable office for working from home, or maximize the available space in your home, our team is here to offer creative and functional renovation solutions that respect both your budget and your deadlines.
Building the future
Optimizing living space
The pandemic has changed the way we live and work, but it has also highlighted the importance of practical living spaces adapted to our needs and those of our children. Throughout the renovation process, we'll ensure that all your needs are met, so that every member of your family can live fully in their own space.


Our latest projects for similar customers
We chose Échelle Humaine for our conversion of a century-old duplex into a single-family home. Lionel and his team are wonderful and really listen to our needs. The major work went off without a hitch and on schedule. There were a few extras, but each time they were improvements to the original project, and we were given the time of day, the choice was ours. The result is that we don't regret any of the choices we made, and the result is superior in many ways to the original plan. If I'd been a building contractor, I'd have liked to be like Lionel...
Blog articles that might interest you (French)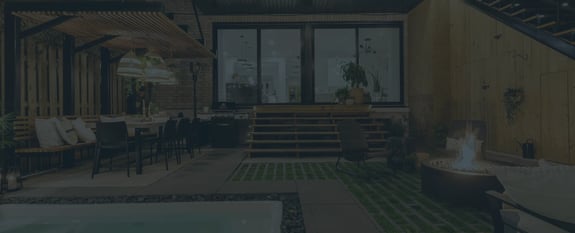 We're here to help you bring your project to life
Contact us today to schedule a free consultation and see how we can help you with your renovation project.